The figuration of a possible.
(not as the opposite of impossibles
nor as related to probable
nor as subordinated to likely)

the possible is only
a physical "caustic" [vitriol type]
burning up all aesthetics or callistics

Marcel Duchamp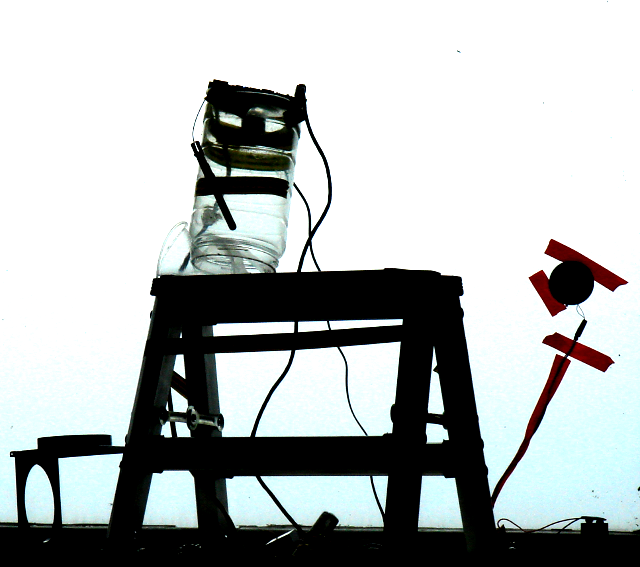 THE BRUTALIST KISS >> EDITED VIDEO FROM LIVE BROADCAST 14 May - 9 June 2013

...a brutalist kiss between
the Barbican and Balfron
with all the dust and air
and magnetism crushed
between them...
This work, manipulating with technology the classical, yet twisted, ingredients of a fairy
tale (the tower, the bride and the big city), and illustrating the transient and dystopian
state of the surrounding area, finally identifies dust as the only representation of
humanity that preserves a coherence of intent.
WHY DUST?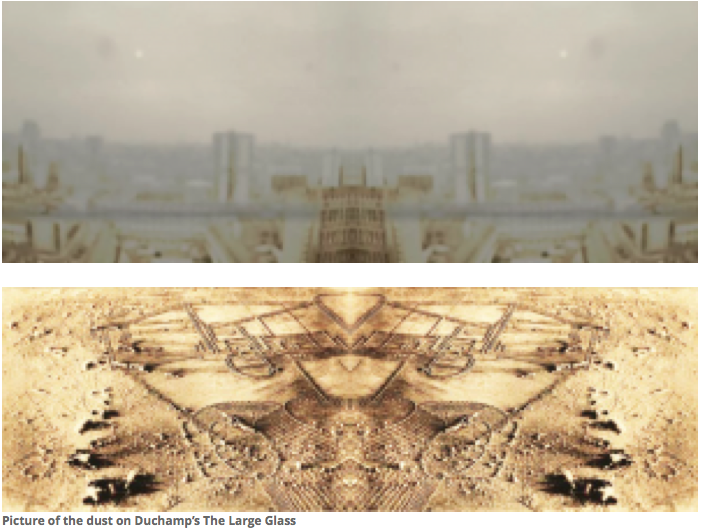 The image that the camera reproduces is intrinsically different when focussing on the dust
stratifying over the glass, as the picture of the city becomes bleared, surreal, pictorial,
as if coming from another world or a different time and dimension.
When the night comes, or the lights are turned on in the room, the dust becomes more
visible, and the reflection of the internal space of the house overlays and mixes with that
of London, offering a glimpse of Duchamp's strongest obsession, the fourth dimension,
the projection of a three dimensional reality over another three dimensional space.